Skip to content
Posts: 226
Joined:
Contact:
VoidExpanse is an open-world, science fiction action-RPG set in space.
Screenshots
. . .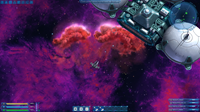 . . .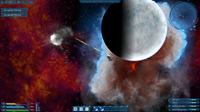 UI showcase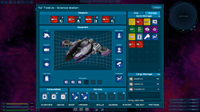 . . .
. . .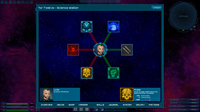 Description
Explore the vast, open reaches of the VoidExpanse, mine asteroids for valuable resources, trade with space stations and merchants to improve your ship or complete quests, advance your character with skills from diverse skill-trees, survive fast-paced combat with hostile aliens and mercenaries and explore the many features that make VoidExpanse an exciting Sci-Fi universe!
Gameplay
The player takes the role of a spaceship pilot, and may explore vast expanses of space, engage in space combat and military missions, trade with NPC and space stations, mine asteroids, undertake various types of quests and generally do whatever he wants in the open world of VoidExpanse.
Key Features
Open exploration of procedurally generated galaxies in sandbox mode.
Extremely deep and complex combat system in real-time.
Factions with their own agendas, NPCs, territories and story lines.
Extensive skill-trees with many paths to specialize your character.
Total customization of your ship. Any system can be replaced or modified.
Meaningful trading system. Trade with NPCs and stations and find profitable trade routes.
Advanced asteroid mining with multitude of ores and mining devices.
Tons of other features and things to explore.
Persistent worlds in multiplayer!
Modding
Every aspect of the game is fully moddable and extendable. New content can easily be added by anyone. Additionally, game logic can be changed by using our custom scripting API to customize the game even further. With the moddable sandbox, you can create your own procedurally generated galaxy to discover, or create persistent multiplayer worlds with your custom rules and mechanics.
Status
If we wanted to, we could call VoidExpanse a complete game with finalized graphics, content and story. But we consider it to be an open alpha (early access), because there is a lot more we want to add and it may still contain bugs due to a very active development. Our philosophy is that things like crafting (one of the planned features) shouldn't be a DLC.
Language support
Thanks to modding support VoidExpanse can be easily translated into any language that is written in standard way (left to right, top to bottom). If the Greenlight campaign is successful we will start implementing full language support and start providing additional languages from the list one by one as we go. We will start with interface translations and go from there.
Web resources
VoidExpanse
- visit for more media content, detailed features description and other.
AtomicTorch Studio
- get latest news and follow developers blog.
Forums
- join project discussions!
AtomicTorch Studio Pte. Ltd. http://atomictorch.com
Posts: 226
Joined:
Contact:
AtomicTorch Studio Pte. Ltd. http://atomictorch.com
Posts: 226
Joined:
Contact:
AtomicTorch Studio Pte. Ltd. http://atomictorch.com
Who is online
Users browsing this forum: No registered users and 0 guests